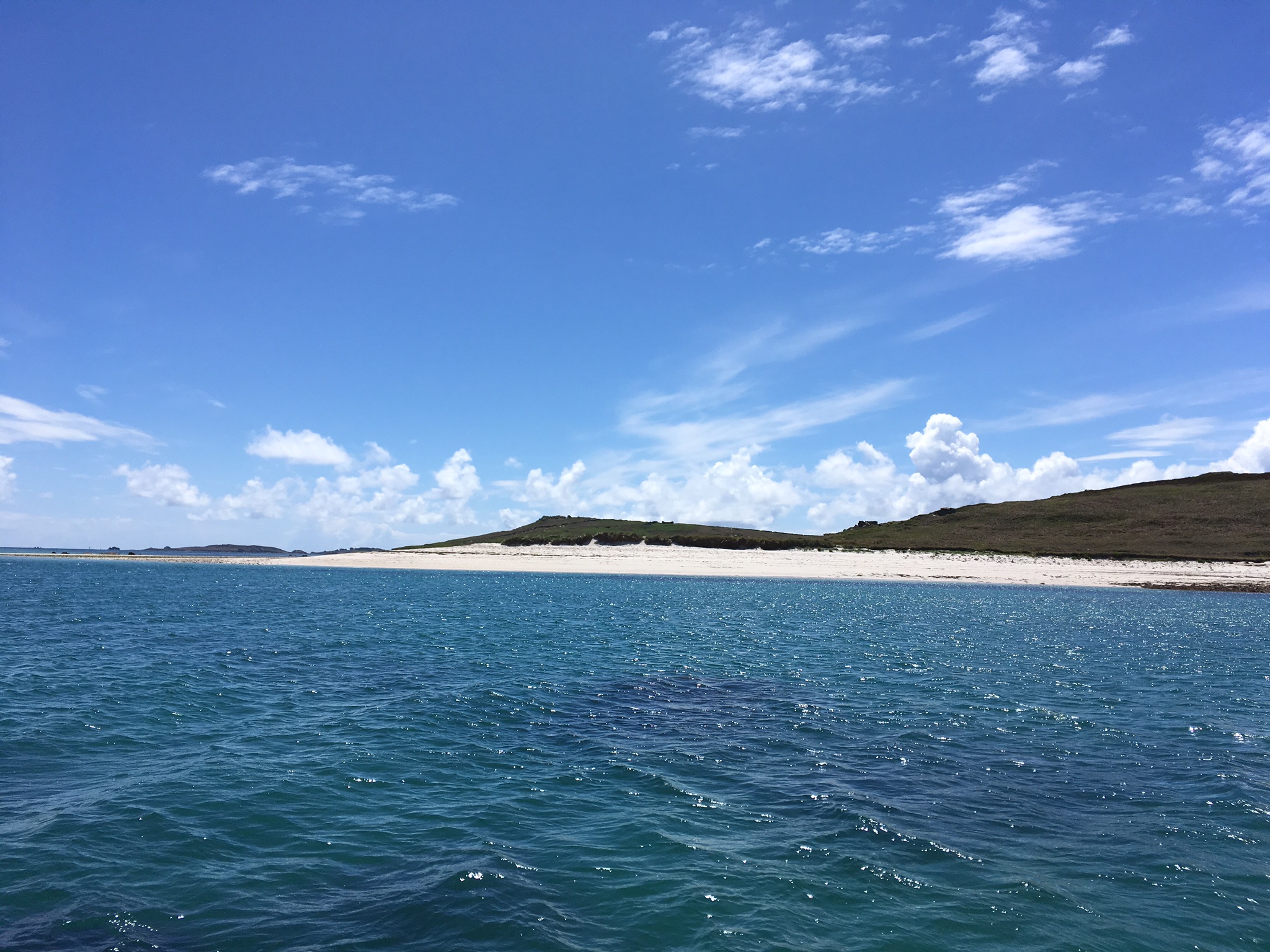 OMG! The water is so clear; and the swathes of gently sloping sands so white. This really COULD be the Caribbean….

But it's not. It's Samson, just to the south of Bryher, the largest of the Scilly's uninhabited islands. It is true, however, what people say about the translucent sand and inviting sea. It's simply breath-taking.

Samson has actually only been uninhabited since 1855. The then Lord Proprietor of Scilly, Augustus Smith (also of Tresco Abbey Garden fame) determined that the island's remaining population, which comprised just the Webber and Woodcock families, was suffering from severe deprivation and ordered them to live elsewhere. Augustus then decided it would be a great idea to create a deer park on the island - from afar you can still make out the stonewall enclosures - however, the ill-fated plan fell at the first hurdle as the deer simply leapt to their freedom!

Today, as well as spotting the remains of the stone walls, you will come across ruins of the houses, wells and burial sites. It's a compelling island, made up of North Hill and South Hill and the isthmus in between. Just imagine what it must have been like living in such isolation. The wildlife is wonderful too… so go and explore the abundance of birds and wildflowers as you roam.

Or simply pack up a picnic and find yourself a deserted beach somewhere to while away a very gentle day away from it all.

There's no quay, nor any facilities on Samson. So if you plan to visit the island take plenty to drink, something to eat, and be prepared to roll up your trousers and wade to shore! But don't let all that put you off… it's well worth a visit.