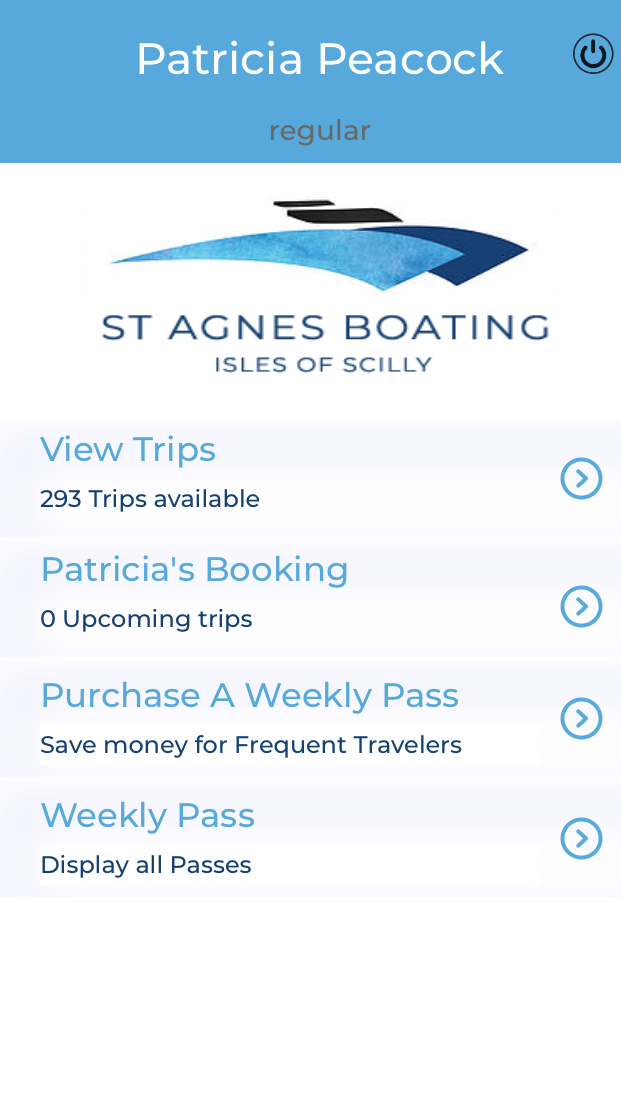 New marine app set to transform inter-island boating on the Isles of Scilly
Scillonian boating company St. Agnes Boating has launched a new app for visitors to the islands and the residents of St. Agnes seeking to view all its boating services, and to book and pay for their boating tickets via their smartphones. It is the first local boating app to be launched in the southwest of England, and represents a significant innovation for the regional marine industry.

Downloadable on both Android and Apple devices, the St. Agnes Boating app enables users to pre-book and pre-pay for all their boating needs – both scheduled services and "taxi" services - up to two months in advance (and soon to be year-round). The whole process is quick and easy to use, and is greener too, with no requirement for paper tickets and no more trawling of boating schedules, week by week or even day by day.

The "taxi" boating options are particularly useful, as passengers can view, via the app, every taxi trip that's been requested so that they can opt to "share" the same taxi and hence lower the unit cost of the booking.

"This is ground-breaking for the islands as it is the first time anyone visiting the Isles of Scilly or living here will have, at their fingertips via their mobile, the exact departure times for all our boating services at any time of the year. Everything you need - from getting to and from St Agnes or planning your island hopping trips, to purchasing your daily tickets and weekly passes - can be done directly via the St Agnes Boating app or our website," says John Peacock, owner and skipper at St. Agnes Boating. "Already, with more than 50% of our payments now taken online or by card, and many visitors wishing to plan ahead for their holidays, we see the launch of our App as a natural digital extension to our customers offer."

"It's great to see St Agnes Boating launching a new app for the local boating industry here on Scilly," adds David Jackson, Islands' Partnership (Visit Isles of Scilly) Executive Director. "It's entirely in-step with the islands' new Destination Management Plan and also complements the Islands' Partnership's own work to encourage more businesses to trade online and therefore make it easier for visitors to plan and book their trip – whether that's for accommodation, travel or indeed restaurants and activities and, of course, inter-island boating. I am sure that many St. Agnes Boating customers as well as the island's resident population will be keen to adopt the technology and will find it a useful tool."

The development of the app has been made possible thanks to ERDF funding, through the Isles of Scilly Voucher Scheme.